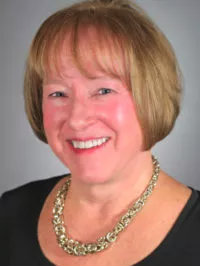 Marcy Walsh
Phone: 407-455-2774
Email: marcy@jcpennyrealty.com

Over the years Marcy has acquired local area knowledge placing emphasis on residential and vacation homes, and has provided an unparalleled experience for her customers, both locally and internationally. She is respected by her clients for loyalty, trustworthiness, enthusiasm, ethics, and knowledge. She has consistently provided her clients with highly personalized service and individual attention. She treats her clients with respect and with the understanding that buying and selling a home is one of the most significant financial decisions they will make.

Marcy epitomizes integrity, hard work, diligence, and passion in very real estate transaction. Her goal is to serve as a trusted advisor and guide, educating her clients so that they are a part of the process. Her strong work ethic coupled with her seasoned experience and entrepreneurial spirit make her an incomparable partner in fulfilling your every real estate need. With Marcy, you will receive service that turns promise into realty.

In her spare time, Marcy enjoys gardening, traveling and cruising with family and friends. Her extensive worldwide travels has enabled her to understand people of different cultures and many times you will see her hosting foreign visitors in her own home.

Her unique experiences are a perfect match for anyone looking to buy or sell a permanent, vacation or investment home. Consider her as your dedicated real estate professional.